engage ⌘ communicate ⌘ flourish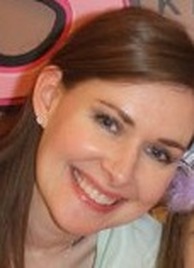 Engaging Kids Speech-Language Therapy Services
was founded by
Angie McCune, M.S., CCC-SLP. Angie earned her B.S. degree in Communication Disorders at the University of Minnesota – Twin Cities in 1997 and M.S. Degree in Speech-Language Pathology at St. Cloud State University in 1999. She has worked in several different settings throughout the Twin Cities since that time, including an autism day treatment center, public and private schools and outpatient pediatric clinics.
Angie has a developmental emphasis to speech-language therapy in which goals, strategies, and techniques are tailored to fit the individual needs of the child and family. She embraces the DIR
®
/Floortime model created by Drs. Stanley Greenspan and Serena Wieder. This model emphasizes the importance of strengthening a child's social-emotional developmental capacities, understanding the unique individual differences of the child, and recognizing the importance of relationships to support learning. Please visit
icdl.com
and
profectum.org
for more information regarding DIR
®
/Floortime.
Angie is a licensed Speech-Language Pathologist who also holds her Certificate of Clinical Competence (CCC) through the American Speech-Language-Hearing Association (ASHA). Angie has attended numerous trainings related to Autism Spectrum Disorder, Language Processing Disorders, Social Communication Disorders, Auditory Processing Disorders, speech sound disorders, verbal apraxia, and Anxiety/Selective Mutism. She has attended multiple conferences and symposiums related to the SCERTS Model and DIR
®
/Floortime. Angie completed the DIR B Level Certification Program through the
Interdisciplinary Council on Developmental and Learning Disorders
(ICDL) and is currently working toward her full certification in the DIR
®
/Floortime model. Angie is also a certified provider for
Fast ForWord
®
and The Listening Program
®
.
---